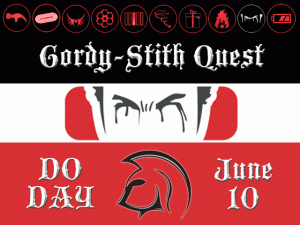 As of early February, after successfully completing the Tour of Sufferlandria, 2017, I felt compelled to train and ride a Sufferlandrian Knighthood DO (not an attempt). This involves riding 10 back-to-back video workouts (with no more than 10 minutes break in between each. Essentially, this boils down to another Total 200 – or its virtual equivalent, a year after that last little fun fest.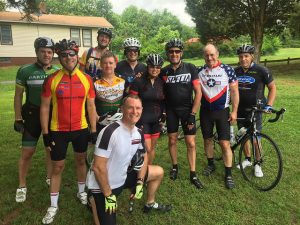 I originally planned the DO date for July 22, but the way training is going (especially the first two double trials @ 95%) encouraged me to bump up the date by six weeks, to June 10. The KoS DO involves a fundraiser, and I have chosen the American Cancer Society, setting up a contribution website. I plan to contribute $100 a month (plus overhead) until the KoS DO, as well as invite people to join me every Plateletpheresis donation (April 6, May 4, and June 1) and major cycling event leading up the the DO:
Icicle Century – Elkton, MD, Saturday, March 25, 2017
Ocean to Bay Double Metric Century – Bethany Beach, DE, Saturday, April 29, 2017
Shorebird Metric Century – Salisbury, MD, Saturday, May 6, 2017 (also an ACS fundraising event)
Skyline Drive Century – Front Royal, VA, Friday, May 12, 2017
For training, I'm also completing the 10-Week Sufferlandrian Intermediate Road Training Plan. I'm excited about this season's focus (a season I'm dedicated to climbing, which will culminate in the Civil War Century and Savage Century. Who knows what success I'll have with fundraising, but I know I will personally contribute $500 to the cause, as well as three units of Platelets, and over 2500 miles of blood, sweat, and tears.