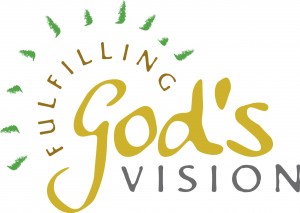 I've posted some of the files we will be using in our visioning and discernment process at Whatcoat UMC from January 3, when we celebrate Epiphany, to May 15, 2016, when we celebrate Pentecost. We will be using Aubrey Malphur's book, Advanced Strategic Planning: A 21st Century Model for Church and Ministry Leaders, third edition, to guide our process and conversations. I have also shared two articles on visioning work with prospective members: Laying the Foundation for Planning and Elements of a Strategic Plan.
On Dec. 1, 2015, our Administrative Board approved a VTF Charter, which our Church Conference subsequently affirmed on Dec. 13, 2015.
Team members prayerfully reviewed and signed a Covenant of Commitment we used from the materials in the Malphurs book.
After prayerful consideration, 24 of us have signed the covenant and have prayerfully agreed to be part of this journey: VTF Meeting Schedule and Membership REV1. This visioning process includes the following methods of communicating the ongoing work of the VTF:
this web site,
newsletter articles,
bulletin announcements,
sermons,
a March 6, 2016 town meeting, and
regular Administrative Board progress reports (on Feb. 2, March 22, and May 24, which are open to all members and friends of the church.
In addition, we plan to present the Visioning Task Force Report to a special Church Conference on Tuesday, June 21, 2016.
The highlights of that report will be a summary of our findings and recommendations, including statements of our Vision, Mission, and Core Values – the Marks of the Church, and a proposed Action Plan.
Meeting Schedule and Summary of Findings
Jan. 3, 2016 – Core Values – the Marks of the Church
Jan. 17, 2016 – Community Profile (Part 1)
Jan. 31, 2016 – Community Profile (Part 2)
Feb. 14, 2016 – Developing Our Mission
Feb. 28, 2016 – Creating a Vision
Mar. 6, 2016 – Combined Worship followed by a Town Meeting (Q&A)
Mar. 13, 2016 – Revisit, Reshape Core Values, Vision & Mission Statements – Assimilation & Discipleship: Making Mature Disciples
Apr. 3, 2016 – Building a Ministry Dream Team
Apr. 24, 2016 – Ministry Setting and Finances