From my Prayer Journal, Friday, Dec. 2, 2016 – Advent I
Had a breakthrough this am while stumbling on a new/old Psalm find: Ascend – Prayer Instrumentals (meditating on the ten verses of psalm 24 by the contemporary praise band, The Ramp). I already had one song from the album, from verse nine, "Be lifted up," but had not known or followed up on the set. This time, I was ready, and snapped up the album. Then I teared up listening to it – imagining curating a worship experience on Psalm 24 with laser lights and the projected visualization – carpeted floor and beanbag chairs – and whatever God wanted to do with us.
I can't write fast enough. And the day is almost gone.
Why all this obsession with Psalms – and no one else seems to care, save far-flung comrades-in-arms like this band, that once hosted a 30-hour worship experience? Or this group in the Netherlands. We are all nipping at the edge of a vast something that we sense but cannot name. And this am I think I might have gotten a taste of what it is – what compels us.
Two foci: worship and love-in-action (fruit); connection and salting/seeding; gathering/dispersing; piety/charity [mercy].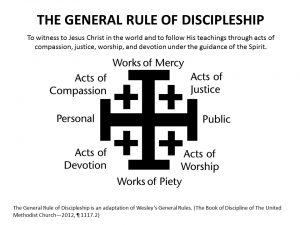 I spoke of these to Joy and to Carlos. The flywheel of worship in a war–torn world. Our happy place of praise. Also, this business of acting "As if…". How is this possible apart from true worship in spirit and in truth? Not on this or that mountain – but at the wellspring of the water of life.
Then in Bible study Wednesday. The temple is gone – yet everywhere. Like Jesus! Abundant, everlasting. ἐγγίζω [engitzo]. – now and not– yet [Mark 1:15].
The Temple Ezekiel entered by the Kebar river [Chapter 40:1-44:14], so far away from home. Yet home.
Japan on a pier. Cochrane, somewhere in the Indian Ocean. Whenever I am ready. The Kingdom of God and the holy Jerusalem, come down from heaven. There is a river.
To step into the River, to follow and to swim in it to the Throne, we sing. The Psalms are the gateway into the Kingdom of God, the Presence. Lost in wonder, love and praise [from the closing line of Love Divine, All Loves Excelling]. Holy, Holy, Holy. Sanctus for all eternity. Time ceases – stops. In this everlasting stream of life and light. Oh, to be a tree by that River. To know nothing else but the Holy One in his temple. The Cubbies [Cub Scouts, in my God and Me/Family classes]: "How do we praise in the door?" I had no words, but lifting their holy hands was in their blood. Alas, it courses through me. Calling, leaning. Drawn relentlessly home.
This world is not my home. And could I but taste and see a glimpse, I would know in my bones I was not imagining it. Launched into this loneliness of self, surrounded by an ocean of love I cannot see, or sense. Yet these ancient songs taunt me. My heart resonates with this tune – tune my heart O Divine One [from the opening couplet of Come Thou Font of Every Blesssing]. Source. λόγος [logos, see John 1:1].
You launched me to extend yourself here in this now. Omnipresent. Now/Here. Be it unto me according to thy will.