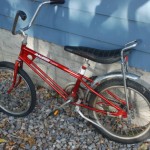 It all started with my first banana-seat cruiser on my seventh birthday. Thus began a head-over-heels love affair. Literally head over heels for the first few attempts at riding (while my mom filmed everything). Then one of my neighborhood friends taught me how to ride (I'll never forget her patience and persistence). Once it clicked, of course, I never forgot how. Now I was mobile, and I rode that bike many places, especially with our German shepherd, "Sister." I went to baseball practice with my glove on one of the Harley handlebars. Then one Christmas, my parents gave me a ten-speed! Though I ran more than I rode in high school, I began to idolize not only Jim Fixx, but also Greg LeMond!
Yet, like skating, I would not unleash my cycling passion until after high school and college. Then I unleashed it like a fury.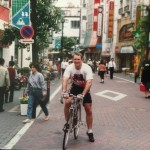 The fury started in 1988 in Yokosuka, Japan, where I bought a used road bike for $20 and rode with Sam Perez, my OPS Department Head on USS Bunker Hill (CG-52), all over the Miura Peninsula and in and around the South Korean city of Busan (Pusan before 2000). I didn't bring the road bike home with me to Newport, Rhode Island, where Vicki and I reunited, but I bought a used Dave Scott Iron Man Expert Centurion for $700 and began training for my first (and only, so far) Century. When Vicki complained about my riding so much, we bought her a Bianchi and rode a lot together.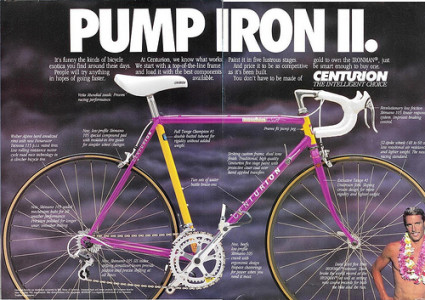 Divinity School, our first churches and life after Joy and Eli curtailed my riding for awhile. I continued to ride off and on, though nothing like the thousands of miles I had logged the first three years I owned the Centurion. Over the years, I replaced the chainrings, cranks, headset, as well as chains, cassette and tires. I had added aero bars. For a while at Skyline, I rode on Saturdays with a bunch of guys and gals from the church, and Duncan Outslay and I rode several times for a brief spate. Mostly, the Centurion gathered dust. Then we bought hybrids, and I had a brief but intense love affair with mountain biking (and bled a lot – and went over the handlebars once, which was enough). Still, the road called.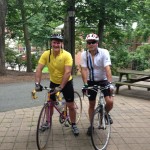 In the summer of 2013, my fiftieth year, I spent three weeks at Drew Theological School for my intensives as part of the Doctor of Ministry program. I took the hybrid and goofed off a couple of mornings, and then I met Tom Hancock. The first weekend I went back to Wilmington and returned with the Centurion, so I could try to keep up with my new friend, a beast from Tennessee who likes to eat hills for breakfast as much as Duncan. When I returned home on August 2, I had logged 150 miles in three weeks – more than I had ridden in the previous three years. A year and a half later, I've added another 5000 miles to that total, with no signs of stopping any time soon, in spite of a crash in August, 2014 that permanently hobbled the Fuji Altamira 2.5C Santa brought me at the end of 2013 (the Crimson Ride) and cracked a bone in my spine (it healed).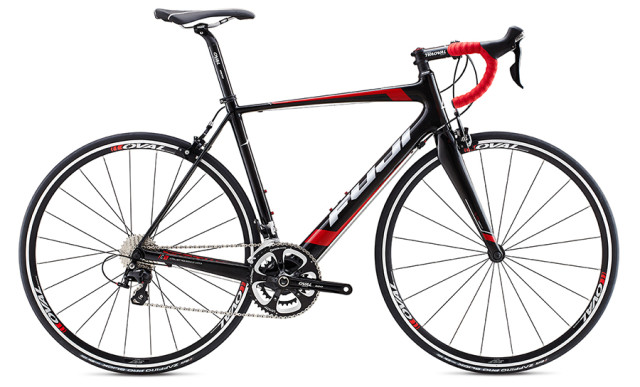 By the time of the crash, I was riding 500 miles a month to prepare for a 150-mile two-day ride from Philadelphia to Allentown and back in October called the Ride to Conquer Cancer. In late August, three weeks after the crash, I took my first flight on the Phoenix in the rain (I didn't care), and found the bike I've been looking for all these miles. That first ride was good preparation for the 70 miles of 50 degree rain on the first leg of the RTCC. After conquering that hill (a lot of hills, actually), and raising over $5000 to fight cancer, I felt a bit lost in November. Then I discovered Sufferlandria and The Sufferfest. Add a Wahoo Kickr trainer linked to TrainerRoad and you've got a recipe for a butt-kicking good time all winter long!
Santa came back in 2014 to bring Vicki a Fuji Finest 2.0 LE, and when the winter gives us a break, we're gonna ride together again