During our January 17 meeting, we reviewed the Core Values we identified in our first meeting, compared them to the partial survey results, and discussed adding a (perhaps aspirational) value related to missions/outreach, which we defined as living our faith in Christ.
For the second half of the meeting, we conducted a SWOT analysis, identifying internal strengths and weaknesses, and external opportunities and threats to our continued growth. See the 160117 Minutes for more details.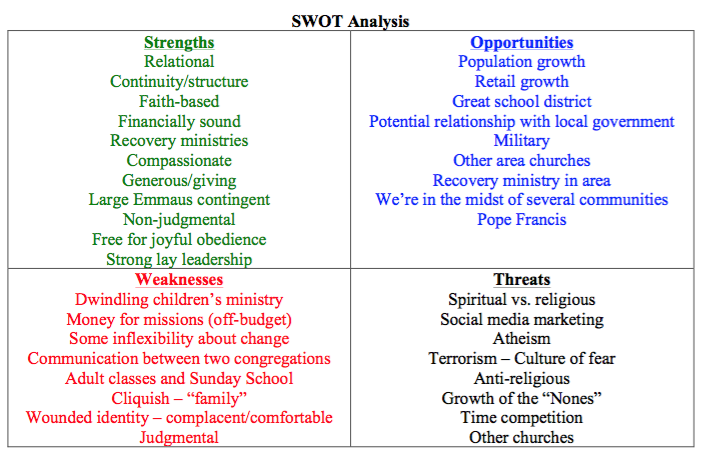 For our January 17 gathering, we reviewed demographic and survey data to answer the question, "Whom are we trying to reach?" This includes a 2015 FullInsite Report for Whatcoat UMC, and a Mosic Groups and Segments description of people in our community. This information corresponds to that Malphurs calls demographic and psychographic information, in Chapter 8: Reaching the Church's Community.
We will be holding a second part of this Community Profile on Sunday, January 31, our third meeting.